Get Renewed
At Renew Dental Spa Our mission is to help you become your personal best and we are pleased that you are considering us for your dental and facial aesthetic needs.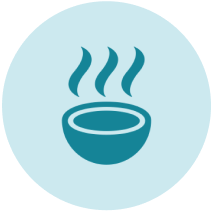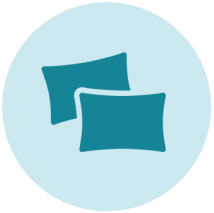 Noise Cancellation Headphones
Relax as you enjoy these services
Cosmetic Dentistry
Porcelain Veneers
Crown & Bridge Restorations
Inlays & Onlays
Implant Dentistry
Tooth Extractions
Smile Makeover
Invisalign
Root Canal Therapy
Partial & Complete Dentures
Teeth Whitening
Comprehensive Care
Quality Service, Excellent Care
"I have a passion for dentistry and get great satisfaction from helping patients achieve their aesthetic and health goals."
Founder – Renew Dental Spa
I've been going here for years it's amazing! The quality is the best I've ever had, and the services are amazing. I would 100% recommend this to anyone, and I have too many people already.
katherine kervalishvili
2021-07-17
I've been coming to Renewal Dental Spa for over 5 years now and I can't recommend it enough. Amazing services and when it comes to skincare treatments Nelli is the best.
I had a variety of facial treatments with Nellie over many years. She is extremely knowledgeable and very honest person. After her treatments my skin looks perfect and I get a lot of compliments. I would highly recommend her.
We had a very pleasant experience with Dr. Inessa Safarov and her staff. Dr. Inessa Safarov was very patient and the staff was very helpful and kind and always available to help. Dr. Inessa Safarov is very professional, she takes the time to explain what needs to be done and provides valuable advice.
I had great experience Dr. Safarov office . The staff and Dr. Safarov were very friendly and helpful. I especially loved how Dr. Safarov really took her time to explain my conditions with me as well as my treatment options. I had a great visit and results , so I highly recommend this clinic.
Dr. Safarov is the best dentist, she is so sweet ,definitely would recommend to friends and family!
Dr. safarov is the best dentist there is! Shes so gentle and nice!!
Dr.Inessa is a godsend! Very patient, who gently cares about her patients. brilliant dentist, extremely knowledgeable with insurance providers. Stuff at Renew Dental Spa beyond amazing. Dr.Inessa is the best Dentist I have ever had in a long time. Highly recommend.
Ilona Lisichkina
2021-03-04
Dr. Inessa is truly EXCEPTIONAL! It's rare to find a doctor that combines such personal touches and care for a patient as a person with outstanding quality of medical care. She is extremely knowledgeable and one of the kindest professionals. She listen, asks, explain and resolve problem. Great medical office, amazing and helpful stuff. Not pricy. Wonderful and warm experience from start to finish. HIGHLY recommend Dr. Inessa. Enjoy your visit at Renew Dental Spa.